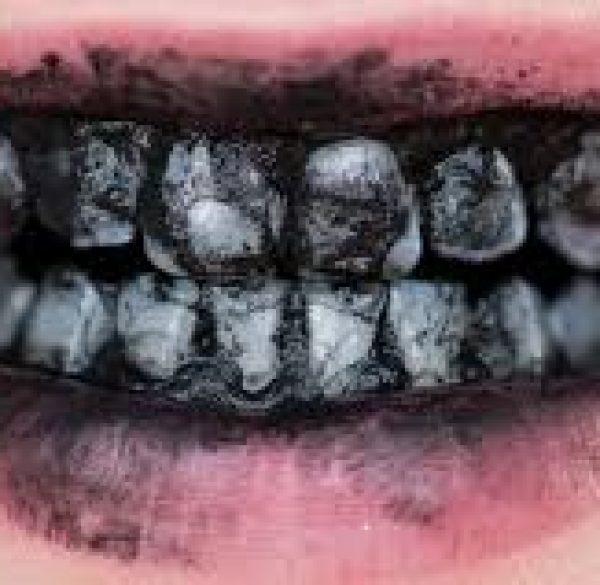 There has been a lot of talk about people using activated charcoal to whiten their teeth, but does it really work? What is it really?
Activated charcoal is a black powder carbon residue that has been used for emergency treatment of certain kinds of poisoning by preventing the poison from being absorbed in the stomach throughout the body. But has been increasingly advertised in different beauty products such as face masks, lotions, and cleansers.
When brushing your teeth it can initially lift off any surface stains from your teeth. But over time if used frequently it can be a bit abrasive. This can cause teeth sensitivity and even recession. The abrasiveness of the charcoal can make the enamel of the teeth less smooth, thus picking up more stain from things like coffee, tea etc.. So initially the effects from use for lightning you teeth may work, but may cause negative effects if used frequently. There is no significant evidence yet stating whether or not the use of activated charcoal toothpaste and whiteners really work or that they are safe for you. If you have any more questions regarding this, it is best to consult your dental team before use.
https://www.cbc.ca/news/health/charcoal-activated-toothpaste-powder-health-claims-marketplace-1.5340438