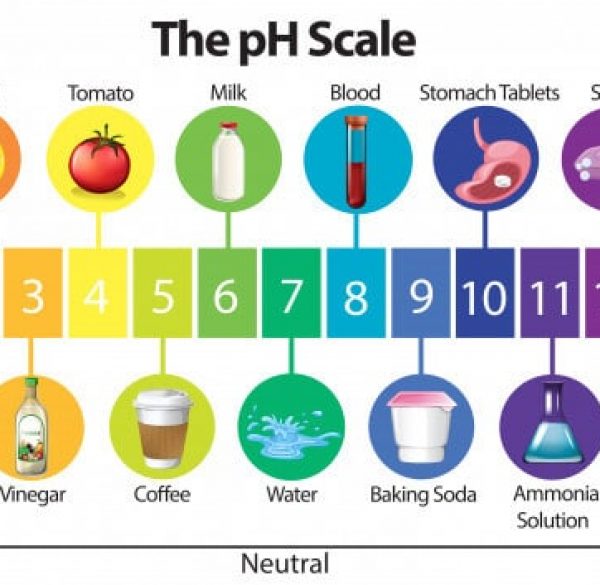 pH(potential hydrogen) level scale ranges from 1 to 14, the lowest number being the most acidic and the higher number being more alkaline. A pH level of 7 is neutral. Teeth begin to demineralize at pH 5.5, so we want to try and lower the amount of acidic food that is in our diet. When there is a high intake of acidic foods it can lead to dental erosion which then can eventually lead to decay. Dental erosion is the loss of tooth enamel caused by an acid attack. The longer the teeth are exposed to an acid attack the more harmful the effects. That's why we drink or eat acidic and sugary foods we want to limit the attack as much as possible. From the time you sipped your soft drink or ate a piece of candy the attack begins and usually last up to 20 minutes. It is recommend if you are going to drink a soft drink you should not sip it throughout the day because each time you do the process of the acidic attack begins again.
A list of foods with a High pH Level and a List with Low pH levels gives you a bit of an idea of what those foods are.
| | |
| --- | --- |
| Low pH Level Foods ( Acidic) | High pH Level Foods ( Alkaline) |
| Juice, soft drinks, tea | Celery, Spinach, |
| Pasta/grains | Apples, Berries, Bananas |
| Pork, Beef | Beans |
| Canned foods, Pickles | Broccoli , Avocado |
| Ice cream | Radish, Bell peppers |
| Cream Cheese | Nuts |
Always try to avoid sticky candies or those that you suck on (or drink) for prolonged periods of time. Be sure to ask your dental team for more tricks on how to minimalize the acid in your diet.